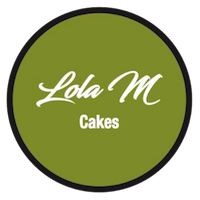 Kindly place your order BEFORE 12pm for next day orders.
Golden Butter Loafcakes
Golden Butter
From Grandma Letti's collection of vintage recipes: A fragrant rich butter cake. Once eaten never forgotten.
Coco Pandan
Imagine eating onde onde in cake form. Subtle pandan smells, rich santan flavors and a brown sugar coconut mix that packs a punch.
Cempedak
The Queen of Cempedak loaves is a buttery cake packed with cempedak. Only for cempedak lovers.
Earl Grey
A tea lover's favorite, fragrant Earl Grey and golden butter. Taste notes that deepen as they mature.
Lemon Lavender
Buttery lemon loafcake with a lavender glaze. Bursts of citrus and lavender in every bite.
Orange Jaffa
It takes a good strong orange cake to take on a 72% cacao chocolate ganache. Lola's Orange Jaffa does it all.
Tangy Orange
Golden butter and citrus are always a good mix. Buttery yellow cake bursting with citrusy orange flavor.
Intense Choc Fudge
A Chocoholic's dream cake, rich with chocolate in every bite. Our choc fudge loaf with a deep chocolate ganache frosting. Sinfully delicious.
Choc Fudge
Our go-to chocolate cake for those late night binges. Made with 72% cacao chocolate. It is rich, moist and totally satisfying.
Gluten Free (GF)
Flourless Almond Coconut 6-inch
Opening Hours
Wednesday
10:00 am - 4:00 pm
Thursday
10:00 am - 4:00 pm
Saturday
10:00 am - 4:00 pm
Location
12A1, Jalan PJU 7/16, Mutiara Damansara, 47810 Petaling Jaya, Selangor, Malaysia